Reviews/Press
5/25/2023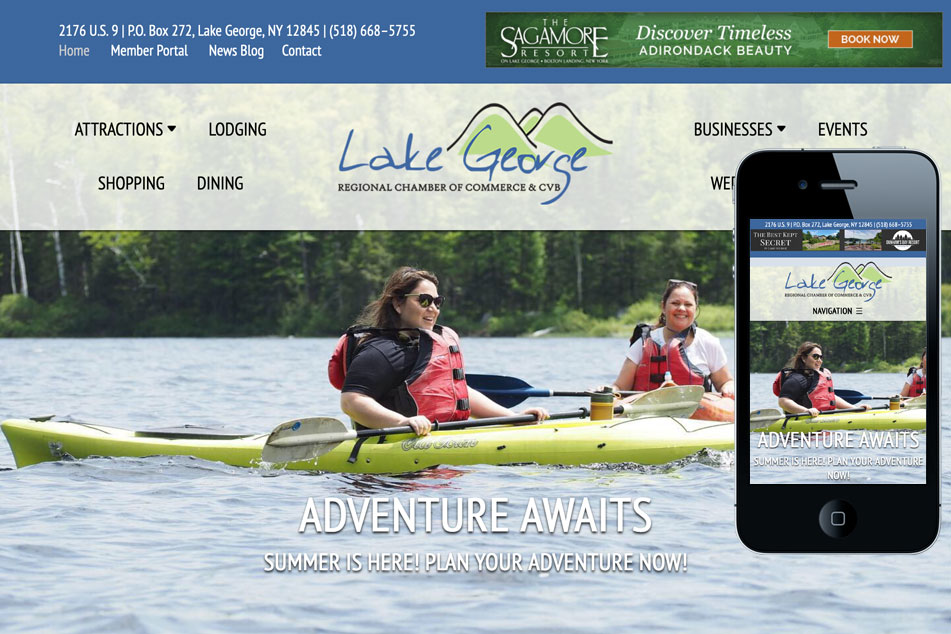 Nathan is a pleasure to work with! He is incredibly responsive and solution minded. He often completes requested work faster than anticipated and answers questions almost immediately.
Amanda Metzger
Marketing Director
Lake George Regional Chamber of Commerce & CVB
Client Since 2019
---
8/22/2022 8:51:30 PM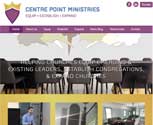 Just completed our first year with Nolee-O. He designed our site in a short period of time. He has been very timely in answering questions. He is affordable. And, he has followed up each month with web stats for us.
Mike Neigh
Centre Point
Client Since 2021
---
3/17/2022 10:42:32 AM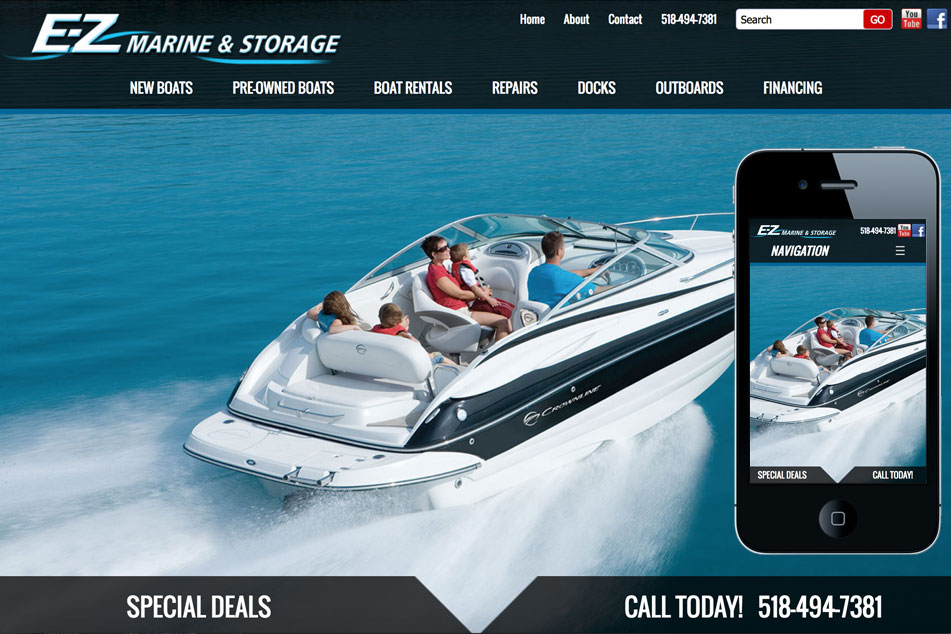 Nolee-O Web Design and Nathan have been such a pleasure to work with. Our website looks amazing, easy to navigate, and most of all Nathan has always been very responsive and pays to close attention to detail.
Josh Mance
EZ Marine & Storage
Client Since 2011
---
10/11/2021 6:28:06 PM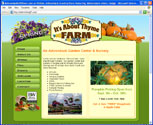 Nolee-O Web Designs has designed and maintained websites for three if our companies for many years now. He is always quick to respond and is very easy to work with. We are very happy with him.
Steve & Diane Colletti
All Bright Aquariums
It's About Thyme Farm
Once Upon A Time Event Venue
Client Since 2009
---
8/26/2021 9:24:11 AM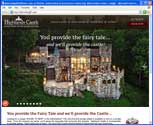 Nolee-O Web Design created our 'Highlands Castle' website in June 2019. I sensed from our initial phone conversation that I was in good hands and scheduled a meeting right away. I've always been detailed oriented... perhaps to a fault, but as I shared my vision as to how I wanted my new website to 'look, feel, and navigate', I soon realized that Nathan was not only a creative website designer but a gifted mind-reader as well. He nailed every detail and exceeded my expectations! Nathan's personalized approach to customer service and his follow-through have been impeccable. To connect with a business owner who truly cares about his customers is invaluable. Not all web designers are created equal... Nolee-O has set a new standard.
Highlands Castle
John Lavender
highlandscastle.com
Client Since 2019
---
7/19/2021 10:28:02 AM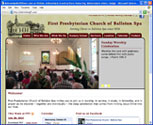 The First Presbyterian Church of Ballston Spa has had Nolee-O Web Design host our church website since 2013. Nathan helped us with the original design and is always quick to respond with any changes we request. We are very happy with Nathanís service and wonít look anywhere else for our online presence hosting.
Reading through all the reviews below we couldnít agree more with how great Nathan's work is. We would highly recommend him!
First Presbyterian Church of Ballston Spa
Justina Danison
ballstonpresby.org
Client Since 2013
---
6/13/2021 7:07:04 AM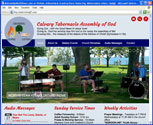 We have relied on Nathan for our church website for a number of years. One of the most impressive aspects of his web design service is his quick response to our procedural questions and his assistance in implementing changes and new features. We recommend Nolee-O Web Design to churches, non profits and businesses anywhere! We are located in the Buffalo, Rochester areas of New York.
Calvary Tabernacle
Pastor Vincnet Iorio
caltabag.org
Client Since 2017
---
5/11/2021 6:42:53 AM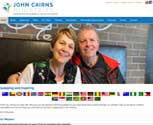 Nolee-O web design has been our webmaster and has hosted our two websites for many years. We are extremely happy with the service provided and Nathan is a pleasure to work with. The CMS interface allows us to make changes to our sites as needed but Nathan is always happy to help with any changes and additions that are on the more complex side. He is prompt to deal with any requests, replies to any and all queries and is happy to go the extra mile for his clients. We are very happy recommend Nolee-O to others.
Victoria Cairns Natsis
PA to John Cairns
John Cairns Ministries Inc
Leaders Network International
Client Since 2006
---
3/17/2021 6:50:43 PM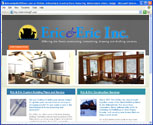 Nolee-O Web Design has hosted our website for years. We love the design and the positive reviews of it we receive from customers and prospects. The style and spatial perspective are admirable. Revisions and updates are absolutely easy to make when necessary. They are performed almost immediately. Service and recommendations have been exemplary!
Cheryl Walker
Eric & Eric Inc.
ericeric.com
Client Since 2009
---
3/12/2021 12:56:34 PM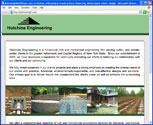 It has been a pleasure to work with Nolee-O Web Design. The CMS interface to make changes to our website is easy to understand and navigate, but if I do have questions, Nathan always responds quickly.
K. Peirce
Hutchins Engineering
hutchinsengineering.com
Client Since 2013
---
3/9/2021 11:46:48 AM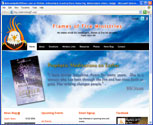 I have had Nathan Olson do my website since 2016. He is prompt, thorough and detail oriented. I am very happy with my website and all that he has done for my ministry.
Josephine M Ayers
Flames of Fire Ministries
flamesoffire.us
Client Since 2016
---
1/11/2021 6:42:09 AM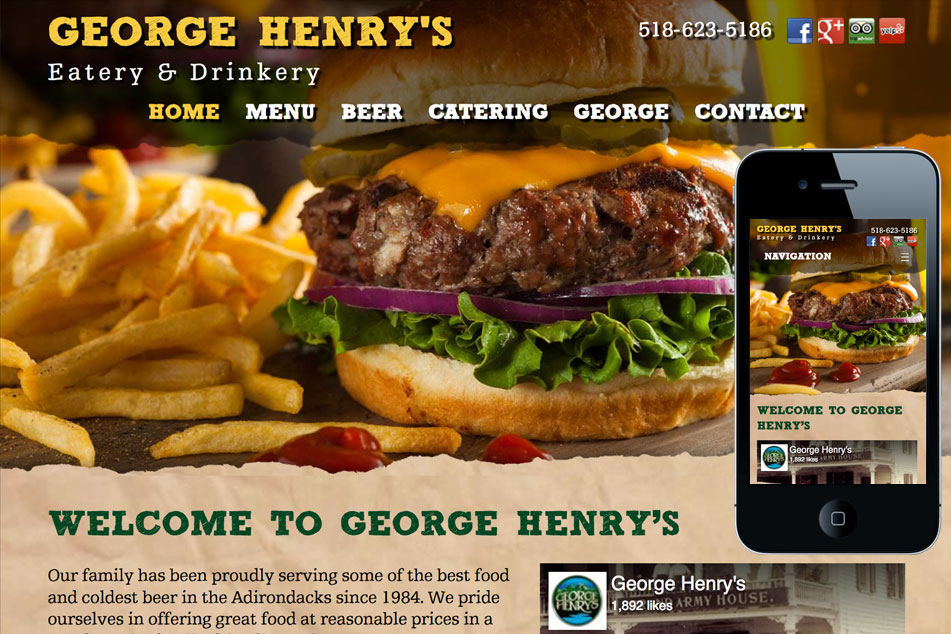 I have worked with Nathan and Nolee-O on two projects and he has delivered outstanding work every time. His attention to detail is impeccable and he is fast and attentive with his customer service. Highly recommend.
Todd Trulli
George Henry's Restaurant - Warrensburg
georgehenrys.com
Client Since 2017
---
9/6/2019
Nate recently designed a web page for my business, I could not be more pleased, he listened to all my needs and really paid attention to the details, incorporating many of his ideas. I could not be happier with the finished product.
Aaron Gadway
Gadway Realty
gadwayrealty.com
Client Since March 2019
---
5/6/2019
Nathan at Nolee-O web design did excellent an job on our new website, very professional, easy to use. Great company to deal with!!
Curt Gregory
Gregory's Pavement Marking & Sealcoating/ Crack Filling
gpmarking.com
Client Since March 2019
---
9/3/2018
I am the Executive Director of a local non-profit and Nate at Nolee-O provides excellent and timely service for our two websites and email platform. He is honest, fair and truly cares about his customers. I highly recommend him for any project, regardless of size.
Travis Howe - Executive Director
Mountain Lakes Regional EMS Council
mountainlakesems.org
Client since January 2013
---